Herb & Skillet
Benefits of herbs for the mind, body and spirit.
Herb & Skillet is a blog dedicated to sharing the numerous benefits of herbs. Herbs and essential oils, in their singular properties, enhance the mind, body and spirit. Each of the herbs and essential oils have specific healing applications that have been known and used throughout the centuries.
We hope you you treat yourself with care and enjoy your journey through the garden.
www.sunnysidefarms.us
Area Family Business Sunnyside Farms Grows in the Light of Faith
BY STEVE MORLEY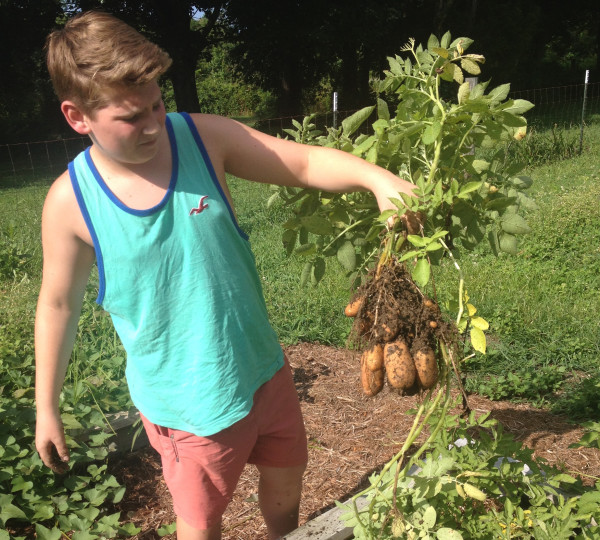 Let us greet with a song of hope each day
Though the moments be cloudy or fair
Let us trust in our Savior always
To keep us, every one, in His care
Keep on the sunny side, always on the sunny side
Keep on the sunny side of life . . .
(From The Carter Family's 1928 release "Keep on the Sunny Side," composed by Blenkhorn/Entwisle)
By the time he was 7 years old, Cameron LeDuc had planted an idea. Like many ideas, it didn't take root immediately. When it did, though, a family business began to sprout up that would change the lives of his parents, Scott and Jackie LeDuc—as well as the lives of many who would benefit from the eventual fruits of the family's labors.
Originally residing in Tampa, Fla., and seeking vacation property in Middle Tennessee, Scott and his wife opted instead to move to the McMinnville area in 2004 after his employer, Verizon, sold one of its divisions, leaving Scott jobless.
"When we moved here from Florida, it was just on faith," says Scott. "For some reason we knew this was going to be a spiritual growth thing when we moved to McMinnville," he says, "because we went from a gated subdivision, and materialism, to 75 acres and a small cabin that was built in 1858. It was cool to live in, but it was supposed to be a vacation home. No heat or AC. Just a fireplace built in 1858," he says as wife Jackie giggles in the background. "I would come home [from work] and chop wood in the dark―frozen wood, actually. So moving from Florida to there, it was a real experience, where you've got to ask yourself, 'God, what in the world are we doing here?'"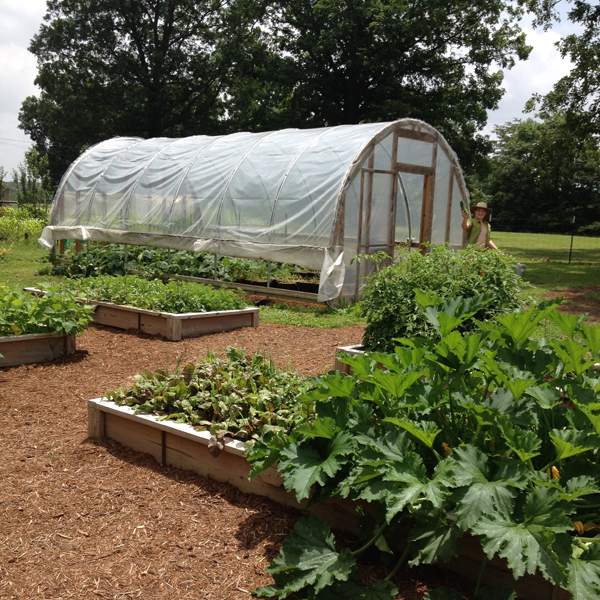 In time, the answer to that question would emerge, if only in modest increments. Putting beans on the family table using their musical talents, Scott and Jackie found opportunities in Christian music, eventually accepting full-time jobs as worship leaders at McMinnville's Christ Family Church. In the meantime, their young son's apparently God-given agricultural gifts were flowering―a transition that likely wouldn't have occurred in an upscale Tampa subdivision.
"So there we were, the little city family on 75 acres living the Little House on the Prairie lifestyle, and Cameron at 3 years old was a natural," says Jackie. "My son was just born loving plants and nature. We had neighbors that were into farming, and we'd take him and he would vaccinate cattle or go help do nursery work at a young age."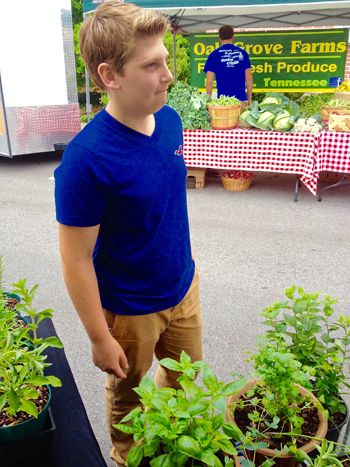 Not too long after Cameron began planting herbs, he decided to try selling his wares at a farmers market in McMinnville. The motivated youngster was also gaining experience as a part-time employee for an impressed local hydroponics farmer, who eventually realized he was training a worthy competitor. Set free with his former boss's blessing, Cameron made his Murfreesboro market debut in 2013 at the Ag Center, gamely hauled there in the early morning hours by Mom.
Having watched her son's green-thumbed enthusiasm grow, Jackie had begun to dug a little deeper.
"I started studying the herbs he was growing and became fascinated with all the medicinal benefits. The company actually originated because of him," says Jackie, whose first experiment was an almond-oil-based herbal rub containing anti-inflammatory, circulation-promoting and pain-relieving herbs.
The LeDucs initially tested the concoction on their own sore spots, which included the painful foot condition plantar fasciitis. When they found relief, they believed their product―now christened Muscle Rescue―was ready to be shared with others at Cameron's farmers market booth.
"People would buy it and come back with these crazy stories [of pain relief]. After that our eyes were opened to God's wonderful creation and the fact that His plants are medicine, so it just evolved into making other lotions and soaps."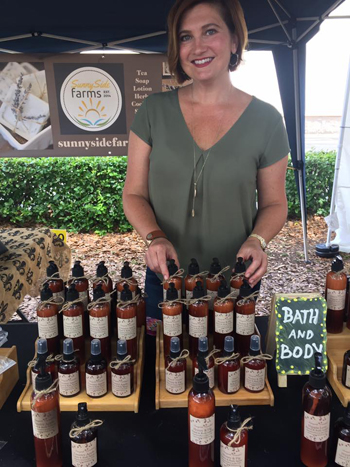 Sunnyside Farms was officially birthed in 2014 but had gestated over a few years while Jackie, who thrives on researching herbs and their therapeutic uses, began devising a menu of items that now ranges from teas and cooking spices to shampoos, body butters and men's grooming products. One, an all-natural insect repellent called Fly Away, has proven effective on everything from chiggers to ants. Jackie's particularly pleased to offer a chemical-free alternative to services and products that kill pests at the risk of exposure to toxins. It was Jackie's goal from the outset, she says, "to create things where people could feel like they're using products they're used to, like Bath and Body Works and all that, but something that's a much better choice that actually has health benefits."
Sunnyside Farms' product line is always available at sunnysidefarms.us, but starting this month, the LeDucs will be onsite at the Main Street Saturday Market, which Jackie says has been Sunnyside's home base since 2014.
"Kathleen Herzog runs the market there, and she gave Cameron a chance to get in because she was fascinated with him," explains Jackie. "And then Kathleen and the customers began to fall in love with the products we make, and repeat customers have come back with great results, so we just love that. We're excited to start there again this year."The LeDucs' daughter, Claire, completes the four-member family business, having taken on the role of marketing and branding specialist for Sunnyside Farms. Currently a film and media student at the University of Tampa, she's designed a company logo and, according to her mom, is "developing the social face for the company." Scott mentions that Claire began demonstrating an interest in film at age 12, teaching herself how to use the Apple video-editing software Final Cut Express. In addition to marketing, Claire handles some farmers marketing to boot, giving Sunnyside Farms an additional presence in the Tampa area.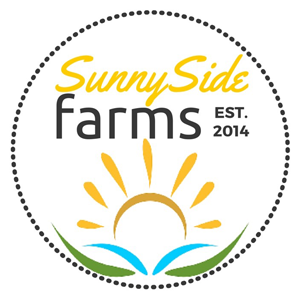 Like their parents, Claire and brother Cameron sing, write and play music ("probably better than we do," says Scott with a laugh), making a family band yet another possibility. Cameron, now 17, also has a budding landscaping business. The younger LeDucs' early and still-accelerating self-discovery processes, figures Scott, are the result of his and Jackie's parental emphasis on the notion of personal calling and destiny.
"I think probably the [kids'] entrepreneurial spirit comes from 'what are you made to do?' We encouraged our kids to find out what they like," says Scott, "and then let them do it and see if that's what they're made to be doing."
While the couple continues to keep a hand in the music and ministry they themselves feel called to do, their Sunnyside venture now affords them an opportunity to build up their children's innate talents and bless folks in a different, perhaps more hands-on manner.
"Scott and I always wanted to do something that helped people," Jackie says. "I love the fact that we make it, we package it, we tie the twine on it . . . and then deliver it to the consumer. And you're helping them."
That fact, as confirmed by feedback from satisfied customers, is music to all the LeDucs' ears.
We're Giving Away Our Best!.....
Check out our Facebook Giveaway.. How would you like to win a bundle of Sunnyside products worth $125.00, plus a $20 Starbucks Gift Card? How to enter? Like us on Facebook! It's that easy! ENTER HERE
Want more chances to win?? Review your favorite product, or share this post, that gets you two more entries. Do you love Muscle Rescue? Or How about our Honey & Fig line? Tell the world about your passion!
Deadline to enter is 11:00pm August 6, 2016. A random drawing will be Sunday, August 7, 2016.
Bundle to include:
For the Body: Muscle Rescue, Lavender Salve, Country Apple Organic Soap, Honey & Fig Lotion, Peppermint Lip Balm, Lavender Linen Spray.

For the Kitchen: Calm Blend Organic Herbal Tea, Organic Cooking Spices ( Taco, BBQ, Stir Fry, and Steak) and..

For the Road: a $20.00 Starbucks gift card.

Well hello from the farm!!!! It has been a great and busy spring and summer. Mother nature has been optimal for our garden and herbs this year. We have blended some great teas and cooking spices to add to our product line this summer. In the spirit of this 4th of July weekend, we tried out our Tennessee Valley Rub for the best darn baby back ribs ever. We just had to share the recipe
Herb Rubbed Baby Backs for the 4th of July
1. In a small bowl, pour a generous amount of Sunnyside Farms Tennessee Valley Rub. Rinse ribs and pat dry. Rub herb mixture over both sides of each rack, pressing so it sticks. Wrap each rack in heavy-duty foil (see Notes).
2. Prepare grill for indirect heat: If using charcoal, ignite 60 briquets in a chimney starter (or mounded directly on the firegrate). When they're dotted with gray ash, in 15 to 20 minutes, push equal amounts to opposite sides of grate. Add 3 more briquets to each mound now and every 30 minutes while cooking. Set a drip pan on grate between mounds, then set cooking grate in place. If using gas, turn all burners to high, close lid, and heat for 10 minutes. Then turn center burner(s) off so heat is at edges of grill, not under cooking area; turn outside burners to medium.
3. Lay foil-wrapped ribs on grill, convex (meaty) side up, not directly over heat; overlap slightly if necessary. Cover and cook until tender when pierced (through foil), 1 to 1 1/4 hours. Carefully remove foil from ribs. Brush tops (meaty side) lightly with wine or beer infused barbecue sauce, turn over, and cook until sauce is browned, about 10 minutes. Brush concave (bone) sides, turn again, and cook until browned on that side, about 10 minutes longer.
4. Transfer ribs to a board and cut between bones into individual ribs. Season to taste with salt and serve with remaining barbecue sauce.
Enjoy!!!!!
Coffee lovers know the treasure of grinding fresh coffee beans. The same truth goes for grinding your own wheat. I too thought this was just for the pioneer women of old, however, it is sooooo easy and worth it. Making your own bread will add back to your life with amazing flavors and nutrition. Not to mention, your house will smell amazing and your bread will taste and look like it came from a artisan bakery. The muffins I made today have been a staple for our family. I usually make banana muffins but todays recipe is a fresh blend of carrots and walnuts. My daughters favorite cake is carrot so I thought this would be a welcomed addition :) As always, stay tunes as we share our organic life with you :)
Carrot & Walnut Muffins
2 ½ cups of freshly milled flour ( red or white wheat)
1 tsp. Baking Soda
1 tsp. Baking Powder
1 tsp. Salt
1 tsp. Cinnamon
1/2 cup Walnut pieces
3/4 cup of shredded carrots
1 Eggs
3/4 cups Honey
½ cups Extra VirginOlive Oil
1 cup of milk
Directions: Mix it all together and bake for 18 minutes at 400
Yield 12 muffins
As I snagged a few sprigs of thyme and rosemary for cooking today, I noticed my garden is producing a weed crop of her own, dandelions. At first I was annoyed, but as I stared at them, I began to recall fond memories of blowing these little fur balls into the wind. Folklore says that blowing the seeds off of a dandelion will carry your thoughts and dreams to your loved ones. After researching and discovering the truth behind these magic weeds, I was amazed to learn that they have been used for centuries to aid and cure many ailments from digestion to anemia, and even cancer. Once again, I am reminded that nature has so much to offer us. Charmed and enlightened with this knowledge, we are beginning to harvest and steep wild plantain and dandelions to create a new salve line for Sunnyside Farms. Stay tuned for the addition of this new line, and to our blog, Herb & Skillet , as we share our handcrafted organic life with you :)
Here comes Peter Cottontail hopping down the bunny trail, hippity,hoppity, happy Easter day. This song reminds me of the simple stuff. A day when precious hands reach for the hidden eggs, where laughter and giggles abound, where grandpa disappears for a nap. Our Easter day is filled with fresh day lilies from the farm, homemade cookies, love and laughter. I truly cherish the time with my family. Today I am comforted and assured that like the spring leaves, we too will rise again. We hope your day is filled with some old fashioned fun. Stay tuned to our blog, Herb & Skillet , as we share our handcrafted organic life with you :)
We were off to a chilly start this first Spring morning. While the boys tended to our newest family members, Chloe and Bentley Duck, I made a home-made apple pie.Yum!... Nothing tastes like fresh apples and cinnamon with a home-made crust! I have to be honest, today is my kind of day - spending time with the ones I love and filling their bellies with homemade goodies.... I think I'll add a nap to that list. Stay tuned to our blog,Herb & Skillet , as we share our handcrafted organic life with you :)
Homemade Apple Pie
INGREDIENTS
Crust
2 1/2 cups
all-purpose flour
1 teaspoon
sugar
1/2 teaspoon
salt
1/2 teaspoon
ground cinnamon
1/4 teaspoon
ground nutmeg
3/4 cup
cold
Butter, cut into chunks
6 to 9 tablespoons
cold water
Filling
1/4 cup
firmly packed brown sugar
1/4 cup
all-purpose flour
1/2 teaspoon
ground cinnamon
1/2 teaspoon
ground nutmeg
6 medium (6 cups)
tart cooking apples, peeled, cored, sliced 1/4-inch
1 tablespoon
Land O Lakes® Butter
DIRECTIONS
Combine 2 1/2 cups flour, 1 teaspoon sugar, salt, 1/2 teaspoon cinnamon and 1/4 teaspoon nutmeg in bowl. Cut in 3/4 cup butter with pastry blender or fork until mixture resembles coarse crumbs. Stir in enough water with fork just until flour is moistened.
Divide dough in half; shape each half into ball. Flatten slightly. Wrap each ball of dough in plastic food wrap; refrigerate 30 minutes.
Heat oven to 400°F.
Roll out one ball of dough on lightly floured surface into 12-inch circle. Fold into quarters. Place dough into ungreased 9-inch pie plate; unfold dough, pressing firmly against bottom and sides. Trim crust to 1/2 inch from edge of pie plate; set aside.
Combine all filling ingredients except apples, 1 tablespoon butter and 1 teaspoon sugar in bowl. Add apples; toss lightly to coat. Spoon apple mixture into prepared crust.
Roll remaining ball of dough into 12-inch circle. Fold into quarters. Place dough over filling; unfold. Trim, seal and crimp or flute edge. Cut 5 or 6 large slits in crust. Brush with melted 1 tablespoon butter; sprinkle with 1 teaspoon sugar. Cover edge of crust with 2-inch strip aluminum foil.
Bake 35 minutes; remove foil. Continue baking 10-20 minutes or until crust is lightly browned and juice begins to bubble through slits in crust. Cool pie 30 minutes; serve warm. Store refrigerated.
Cooking today with dried herbs from last years garden while preparing for the season ahead. As I glance at a glass jar filled with dried lavender buds I am reminded of the bountiful crops we acquire over the summer and fall. The spring is the important season to make this all possible. As we begin planting, we can sit back with a wonderful treat of lavender and lemon scones from last years harvest. These things are so darn good I may start selling them. Here's the recipe and we've got the LAVENDER if you need it. Hope to share our handcrafted organic life with you :)
Lemon Lavender Buttermilk Scones
2 cups all purpose flour
1/3 cup granulated sugar
1 tsp salt
1 tsp baking powder
1 tsp baking soda
1 tbsp grated lemon zest
2 tsp dried lavender, divided use
4 tbsp chilled butter
½ cup nonfat yogurt
½ cup buttermilk
½ cup powdered sugar
1 tbsp fresh squeezed lemon juice


Preheat oven to 400°F. In a mixing bowl, combine flour, sugar, salt, baking powder, baking soda, lemon zest, and 1½ tsp of lavender.
Cut butter into pieces and cut into dry ingredients with a pastry cutter.
Separately, whisk together yogurt and buttermilk.
Combine wet and dry ingredients to form a dough that will be sticky and moist.
Turn dough out onto a floured surface and knead a few times. Shape into a circle about 1′ thick. Using a kitchen knife, cut the dough into eight triangles.
Transfer to an oiled baking sheet (I used parchment paper instead and brushed the tops of the scones with heavy cream). Bake 20 minutes, or until scones are golden brown.
Remove from oven and cool on baking rack. Meanwhile, dissolve powdered sugar in lemon juice and mix in ½ tsp lavender. Drizzle over scones and serve.
As the sunshine begins to tease with her occasional warmth, so the excitement starts to rise in the hearts of gardeners and farmers. Whether or not it's time to start planting outside, it is definitely time to prepare for the season ahead. We recuperate in the winter and then arise refreshed and anxious to begin the dance with nature. We live for this..Plowing, seeding and watching the fruits of our labor in awe of the miracles that God has blessed us with. Hope to share our handcrafted organic life with you :)